Work
Here's an overview of my work, mainly publications. Highest is latest.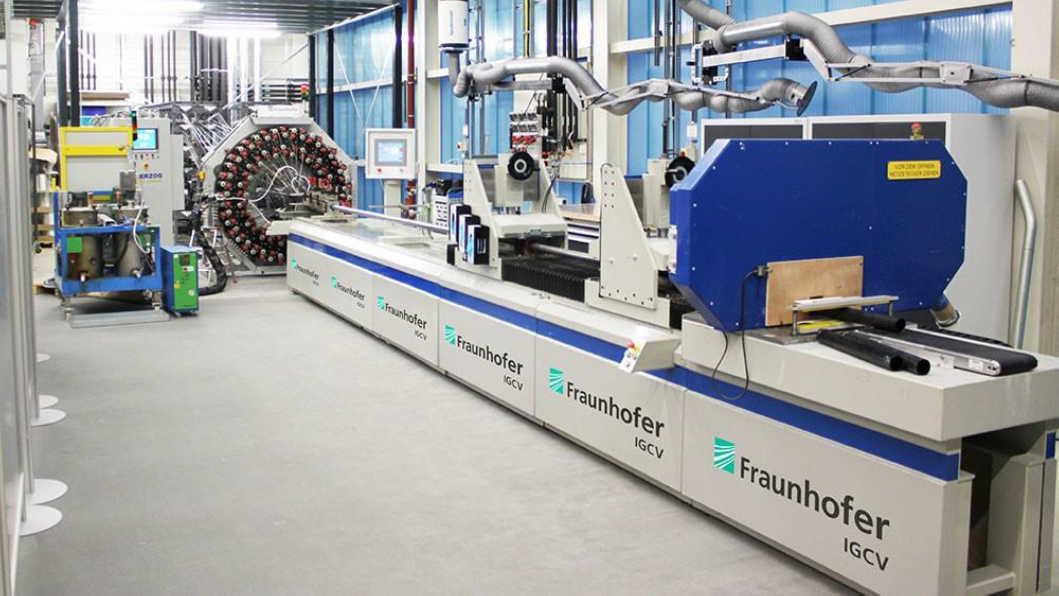 ETFA 2021: Genetic Programming for Fiber-Threading for Fiber-Reinforced Plastics
In this work, my student Jonas Wilfert investigated the application of genetic algorithms on a part of the pultrusion process pipeline. Great working together with the Fraunhofer IGCV in Augsburg, namely Frederik Wilhelm. Here's the abstract:
Setting up fiber-threading for a pultrusion line is tedious, error prone and takes a long time. Between 100 and 1000 fibers have to be arranged into a two-dimensional shape, which have to be threaded between several support plates without causing crossovers. When manually planning this process based on intuition, it is hard to keep track of the complexity. This slows the process down to where it can take several hours or several days, and shortening this duration reduces the cost considerably. As planning the setup takes up a large chunk of time, we are proposing a simulation and an algorithm to automatically calculate how the fiber bundles need to be threaded from the creels through the support plates to result in the desired shape. Using a three-dimensional simulation for collision detection in conjunction with a genetic algorithm, we are able to shorten the planning of the fibers to around 10 minutes on a modern 8-core personal computer. Based on this data, further work can be done to further improve, visualize or permanently store the data in a digitized company.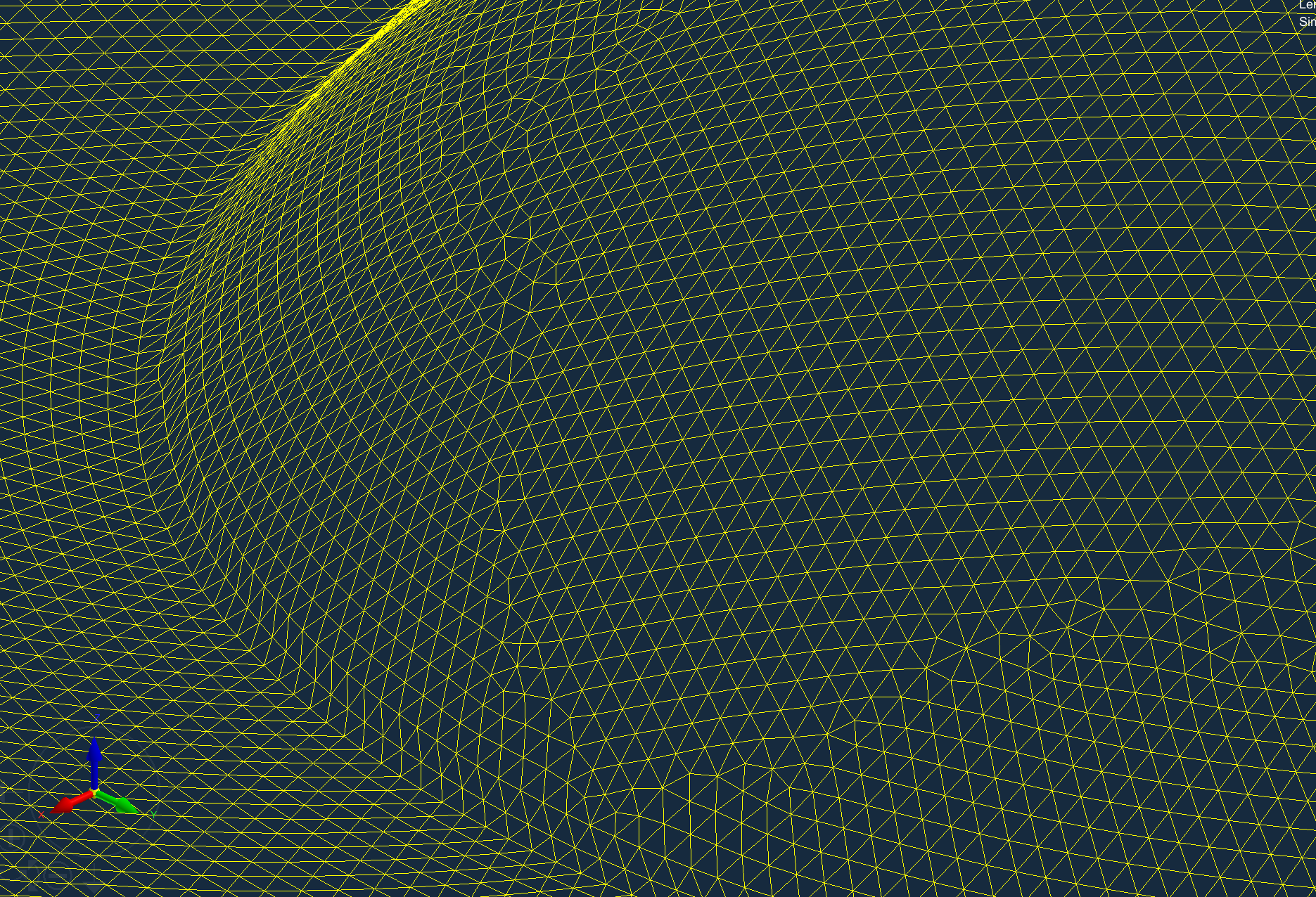 Using mesh convolutions and graph neural networks to enable predictions for RTM in 3D space
Master thesis by my student Lukas Lodes on which he wrote a lovely blog article in German. Previous works such as FlowFrontNet were focused on the manufacturing of plates, which is a big abstraction since real carbon composites can have various shapes. This thesis focuses on using graph neural nets with the already existing mesh to take the leap into the 3D space.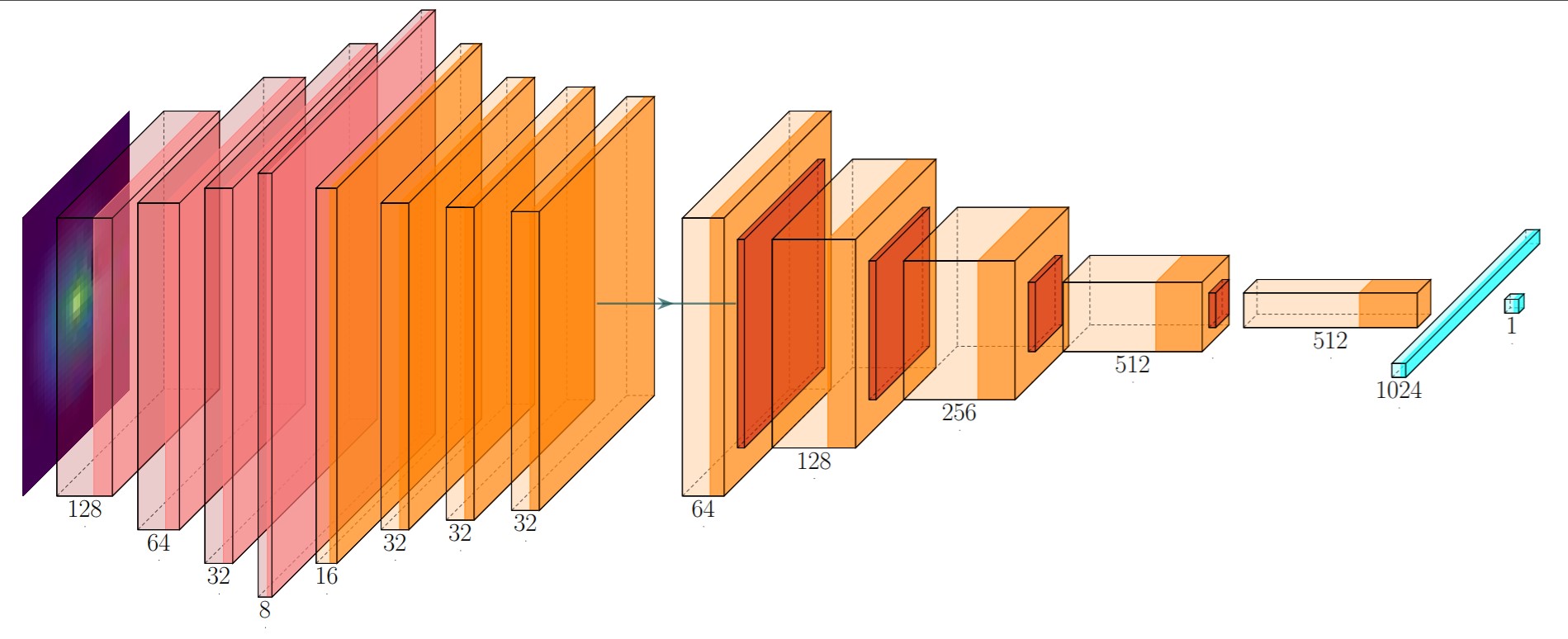 ECML 2020: FlowFrontNet: Improving Carbon Composite Manufacturing with CNNs
Carbon fiber reinforced polymers (CFRP) are light yet strong composite materials designed to reduce the weight of aerospace or automotive components – contributing to reduced emissions. Resin transfer molding (RTM) is a manufacturing process for CFRP that can be scaled up to industrial-sized production. It is prone to errors such as voids or dry spots, resulting in high rejection rates and costs. At runtime, only limited in-process information can be made available for diagnostic insight via a grid of pressure sensors. We propose FlowFrontNet, a deep learning approach to enhance the in-situ process perspective by learning a mapping from sensors to flow front "images" (using upscaling layers), to capture spatial irregularities in the flow front to predict dry spots (using convolutional layers). On simulated data of 6 million single time steps resulting from 36k injection processes, we achieve a time step accuracy of 91.7% when using a 38 × 30 sensor grid with 1 cm sensor distance in x- and y-direction. On a sensor grid of 10×8, with a sensor distance of 4 cm, we achieve 83.7% accuracy. In both settings, FlowFrontNet provides a significant advantage over direct end-to-end learning models.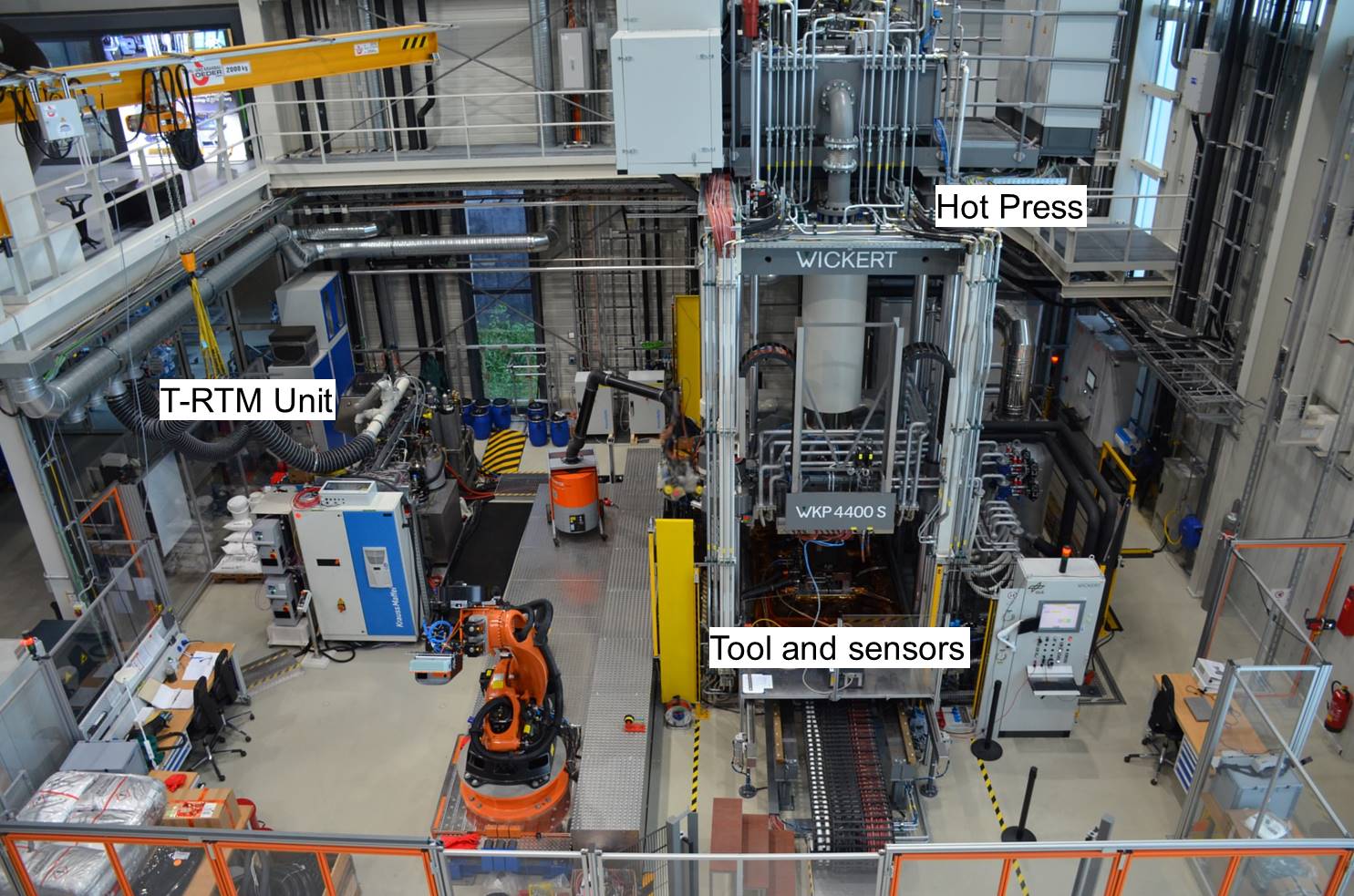 ETFA 2020: Towards Real-time Process Monitoring and Machine Learning for Manufacturing Composite Structures
Components made from carbon fiber reinforced plastics (CFRP) offer attractive stability properties for the automotive or aerospace industry despite their light weight. To automate the CFRP production, resin transfer molding (RTM) based on thermoset plastics is commonly applied. However, this manufacturing process has its shortcomings in quality and costs. The project CosiMo aims for a highly automated and costattractive manufacturing process using cheaper thermoplastic materials. In a thermoplastic RTM (T-RTM) process, the polymerization of epsilon-caprolactam to polyamide 6 is investigated using an "intelligent tooling". Multiple sensor types integrated into the mold allow for tracking of several process-relevant variables, such as material flow and state of polymerization. In addition to the evaluation of the T-RTM process, a digital twin helps to visualize progress and to make predictions about possible problems and countermeasures based on machine learning. In this paper, the combination of software and hardware developments is described which will help to validate an optimal process setup for an industrial CFRP demonstrator.
OCDDC 2018: Transfer Learning for Optimization of Carbon Fiber Reinforced Polymer Production
The main problem that keeps many areas of research from using Deep Learning methods is the lack of suffcient amounts of data. We propose transfer learning from simulated data as a solution to that issue. In this work, we present the industrial use case for which we plan to apply our transfer learning approach to: the production of economic Carbon Fiber Reinforced Polymer components. It is currently common practice to draw samples of produced components statistically and perform destructive tests on them, which is very costly. Our goal is to predict the quality of components during the production process. This has the advantage of enabling not only on-line monitoring but also adaptively optimizing the manufacturing procedure. The data comes from sensors embedded in a tooling in a Resin Transfer Molding press.